• Cards • Greeting Cards • Handwritten Notes • Letters • New Years Resolutions • Stationary • Unique Gifts Ideas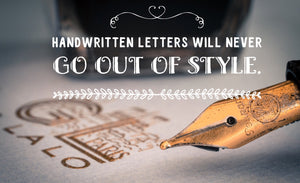 Happy January everyone! We hope you guys are enjoying being back to work and life post holiday celebrations. One thing that is always fun about the holidays, is all the cards you receive in the mail. You grab your mail from the post office or your mailbox and you flip through it all and maybe see a bill or two or some junk mail. And how fun is it to have something fun in there to open and look at and read. It makes you smile, doesn't it? So a New Years Resolution that we personally want to implement is...
---
• Art therapy • coloring books • Gift Ideas • Giveaway • Greeting Cards • Holiday Coupon • Holidays • Unique Gifts Ideas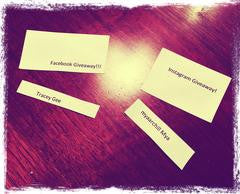 We had our giveaway this week for those who helped get the word out about The Relaxed Artist launch!                   Thank you to all of you who shared our Facebook page and tagged friends on Instagram and Facebook to share our coloring book and other products with those you love! Do you want to know who the winners are...? We had a Facebook  winner and an Instagram  winner!    Our Facebook winner was Tracey Gee! And our Instagram winner was Mya Archibald! To watch the video of my daughter drawing the name and...
---
• Black Friday • coloring books • Cyber Monday • family • Gift Ideas • Greeting Cards • Holidays • Unique Gifts Ideas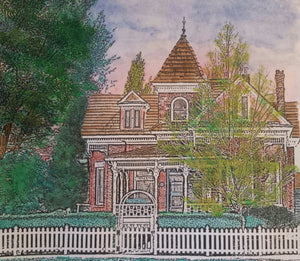 Happy Black Friday! Hope your Thanksgiving was wonderful and that you were able to spend quality time with friends and family. We are so excited to show you our newly launched website!  We know many of you will be spending time this weekend shopping for the holidays and we hope you will spend a little time on Cyber Monday checking out our new site. We have our Welcome Home: A Coloring Book of Beautiful Homes coloring books available and we also have greeting cards made with my personal art available as well. Also, if you are a Pinterest lover like...